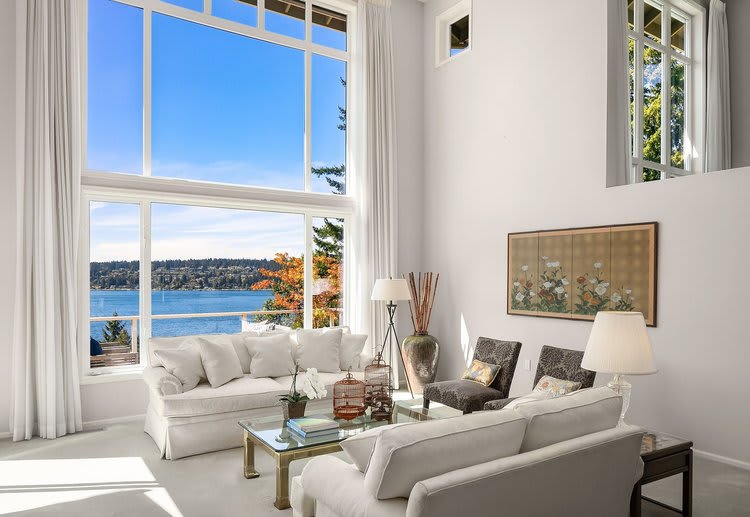 Even with dated finishes a floor plan and grounds that weren't obvious for the neighborhood's typical buyer profile, my lake sammamish listing sold $400,000 over asking in 4 days. Our preparation and strategic marketing played a large role in overcoming the home's challenges, but there is no question we benefited from the extremely hot eastside market.
My market reviews are broad and high-level. Drop me a line if you'd like me to take a closer look at your micro-market, or to receive these market updates delivered to your inbox.
I'm careful to avoid over-emailing, and only send out communications quarterly, at most. That's a promise.
For monthly mini-market updates, follow me on or

I post 1-minute videos showing a snapshot of all the key stats each month.
Seattle + Eastside 2021 Market Recap
In 2020, COVID-19 triggered a massive reshuffling of where and how people (who have the choice) choose to live, and therefore, a sky-rocketing residential real estate market. The white-hot seller's market continued throughout 2021, and in some areas, intensified even further.
By now we know the confluence of factors that gave us this market:
COVID-driven dissatisfaction with current homes
Low-interest rates
The extraordinary growth of the stock market
The growth of the tech sector fuels a big chunk of our local economy (internationally turbo-charged by the COVID rise in online work, school, shopping, and entertainment).
The relative security of the high-paying jobs required for people to afford our region's high-priced homes (contrasted with the insecurity of lower-paying jobs held by most renters)
And underlying all of this, a pre-existing housing shortage that was 10 years in the making (builders exited the market after the collapse of 2008, and home building slowed to a trickle for nearly a decade while the population continued to rise).
What Was Different in 2021?
Seattle Condo Recovery
In the second half of 2021, following the roll-out of vaccines, most of the Seattle condo market, which had taken a hard hit in the first year of the pandemic, stabilized and regained its lost value.
Cash is Common
As the stock market fueled enormous wealth gain amongst the already wealthy, we noticed a proliferation of all-cash offers. Cash offers were once rare. In 2021, across multiple price ranges, I was regularly involved in bidding wars where anywhere from one to six of the offers on the table turned out to be all cash. This makes it even more important to work with an experienced, strategic agent. Financed offers must employ all the tricks in the book to compete successfully against these cash buyers. Conversely, having cash no longer guarantees to win.
Seattle / Eastside Split
2021 saw the emergence of a split between the Seattle and the Eastside markets around price appreciation. The two markets have never tracked in lock-step with one another, but the distinctions have rarely, if ever, been as dramatic as they became over the past year. As a result, below I have separated out my Seattle Metro Area charts (which normally combine Seattle and the Eastside).
The split began in 2020 as many sought larger homes with more land and outdoor space to accommodate their new mostly-at-home lives. And they were willing to go further from the urban core to get it than ever before, partly due to the evaporation of commute concerns with work-from-home.
Another factor: some of our urban neighborhoods shifted rapidly in character, making them less desirable to some residents. The pandemic closed many of the restaurants, cafes, shops, and arts venues that give our urban streets their character and vibrancy. Homelessness exploded, fueled by lower-paid workers losing their jobs. Add to that 2020's summer of social unrest and challenges with Seattle policing, and taken together, all these factors supported the continuation of the "get me more space" flight to the suburbs, islands, and rural areas.
It is by no means a comprehensive flight, but it is nonetheless a trend—
nationally
and even
internationally
, as well as locally.
While inventory is insanely tight everywhere, competition is fiercer on the Eastside, causing prices to out-pace Seattle. And that's saying something because Seattle's market is no slouch! Even with its recent challenges, Seattle's prices are up and bidding wars are the norm.
Thankfully, some of the urban challenges have begun to improve, so we see a hopeful trend of improvement in the city, moving forward.
The Numbers (Q4 2021 vs. Q4 2020)
The following data is for properties under $5 million, since the large prices of a few homes can skew overall market data. For information on how the $5 million-plus market is performing, please
contact me
. Spoiler alert: it's through the roof, as well.
Price Trends
Price appreciation is where we see the dramatic split between the Eastside and Seattle.
Seattle Condos: Average Price per Square foot up 9%. Median Sale Price up 6.6%.
Eastside Condos: Average Price per Square foot down 2.1%. Median Sale Price down 3.5%.
In year 1 of the pandemic, Eastside condos mostly held steady while Seattle condos dipped. In 2021, Eastside condos continued to mostly hold steady, while Seattle condos recovered. In general, condos have not done well during the pandemic. But we are happy to see the Seattle condo recovery.
Market Times
Seattle market times (how long it takes a listing to sell, on average) were at 21 days. This is compared to 26 days for the same period in 2020.
Eastside market times were at 13 days. This is compared to 23 days for the same period in 2020.
List to Sale Price Ratios
On average, sellers got 102% of their list price in SEATTLE, compared to 99% in 2020.
On the Eastside, sellers got 108% of their list price compared to 101% in 2020.
Inventory and Sales
AVAILABLE: Seattle Single Family

Q4 2021 - 182

Q4 2020 - 631
Available inventory was down 71.2%. Keep in mind it was already at record lows last year!
SOLD: Seattle Single Family

Q4 2021 - 2666

Q4 2020 - 2812
The actual number of closed sales was down 5.2%. But relative to the 71.2% drop in available inventory, the net result was a much tighter market.
AVAILABLE: Eastside Single Family

Available inventory was down 72.1%, nearly the same drop as in Seattle. Keep in mind it was already at record lows last year!
SOLD: Eastside Single Family

Q4 2021 - 1784
Q4 2020 - 2235
The actual number of closed sales was down 20.2%. But relative to the 72.1% drop in available inventory, the net result was a much tighter market.

AVAILABLE: Seattle Condos

Q4 2021 - 271
Q4 2020 - 639
Available inventory was down 57.6%, a strong recovery from 2020's glut of unsold units.

Q4 2021 - 878
Q4 2020 - 698
Closed sales were up 25.8%. Paired with the 57.6% reduction in inventory and the rise in sales prices (see below), we can see our Seattle Condo recovery.

AVAILABLE: Eastside Condos

Q4 2021 - 15
Q4 2020 - 223
Available inventory was down 93.3%​​​​
Q4 2021 - 655
Q4 2020 - 874
Closed sales were down 25.1%. Relative to the 93.3% drop in inventory, the net result was a tighter market

Micro Markets Matter
As always, different neighborhoods, prices, and property categories usually perform differently. Whenever you have a question, need or curiosity about your own situation, please don't hesitate to
reach out
.
Looking Ahead to 2022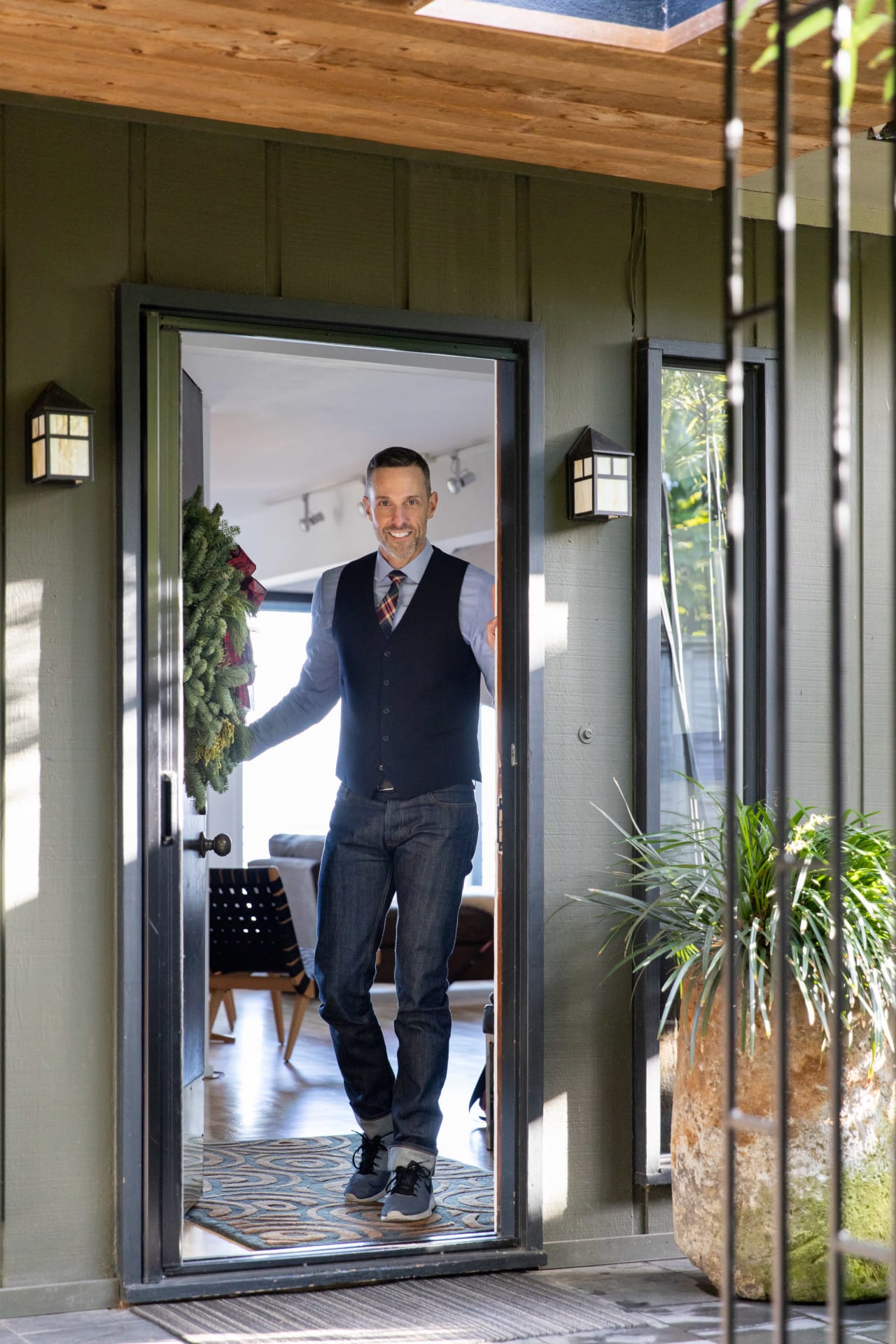 While the world has too many complex feedback loops to project how things will be with reliable accuracy, here's my perspective.
Below are the factors I believe will place upward and downward pressure on the market this year. Overall, I think the "up" will outweigh the "down", and we will continue to see a strident residential sales market in the Seattle area in 2022.

Pushing the Market Up
Inventory is even lower than last year's historic low levels. To my mind, this is the single greatest reason for believing the market will continue to rise. We have a massive housing shortage across all price points, which is historical and may take years to correct. The Washington State Department of Commerce recently commissioned

a study

that revealed we rank last in the nation in the ratio of housing units to existing households. And the Puget Sound Regional population is expected to grow by an additional 55,000 people per year from now to 2050.
As I write, interest rates are hovering around 3.25% to 3.5%. Not as low as they have been in the past year, but still low enough to spur purchasing, and the specter of rising rates is motivating many buyers even more.
The booming stock market. As long as we don't see a big downturn in the stock market, investors made so much money in 2021 that even if we don't see big gains again in 2022, those 2021 gains are fueling home purchases.
Our tech companies are richer and hiring. The large tech companies that provide so much fuel to our local economy have grown wealthier as a result of the pandemic; these jobs are not at risk. On the contrary, more new hires were added throughout 2021. A rumor I've heard: many out-of-area workers already hired are projected to move here once offices finally open again, even if offices only partially open, as is the new projected reality.
The National Association of Realtors®, which tracks markets closely, forecasts the Seattle area to be #8 in the nation for fastest home-price and sales growth in 2022. They project another 7.5% appreciation on average for our area. (

Puget Sound Business Journal

).
National house price momentum is as strong as ours. From the National Case-Shiller House Price Momentum list, we learn house prices in Seattle increased 11% faster in 2021 than they did in 2020 (when Seattle was at the top of the nation's momentum index for that year). Shockingly, even with 11% this year, Seattle is "only" #10 on the House Price Momentum list, tying with the national average (Phoenix saw a whopping 20% increase). Being in the middle of the national pack suggests we are not 'out over our skis' with appreciation…at least not yet. (

realestatedecoded

).
Bellevue tops the Forbes list of projected hottest markets in the nation, for 2022. (

Forbes

).
Pushing the Market Down
The big story here is projected rising interest rates. There is no question this will have a cooling effect on real estate markets. However, given the low 'starting point' of rates today, our massive inventory shortages, and the other factors driving our strong local market, I believe rates would have to climb much higher than projected to change the direction of the market. In other words, rising rates may temper the market slightly, but I don't see us shifting from a seller's market to a balanced market, much less a buyer's market, in 2022.
Affordability. Interest rates are one factor in affordability; obviously, prices and people's incomes are others. So far there have been enough well-resourced buyers to keep the pressure on Seattle area markets, even as prices have risen. But there could come a tipping point where buyers balk at prices. Will that happen in 2022? Very hard to say. A recent survey of industry experts has them split down the middle.
Thanks for Reading!
However 2022 unfolds, and you can be assured I stand ready to help you explore, clarify and achieve your own particular real estate goals with customized strategies that consider market conditions through the lens of your unique needs and situation. Be sure to
get in touch
early, if you're thinking of buying or selling, or just want some advice on home improvements or future plans and dreams. The more you involve me in those early conversations, the more I can do to help you achieve your goals in the best possible way for you. And I'm always happy to give free advice on all things home and home strategy!